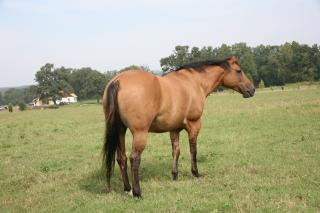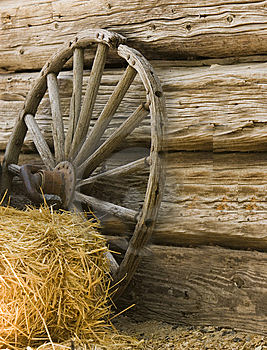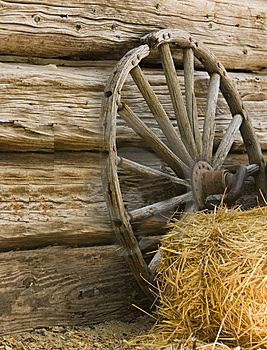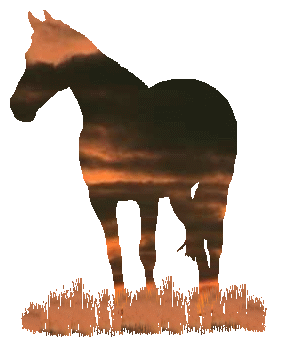 AQHA Mares
The mare power at HOT Diamond Performance Horses offers

great bloodlines from APHA, AQHA and Thoroughbred Mares!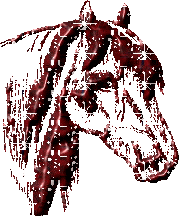 AQHA Champion

ROM Halter

ROM Calf Roping

ROM Heading

ROM Heeling

ROM Reining

Superior Heeling

1983 AQHA World Open Heading Champion

1983 AQHA World Open Heeling-Top Ten

1983 AQHA World Open Jr Working Cow Horse-10th

AQHA points: 19 Halter, 18 Calf Roping, 81 Heeling, 15 Reining, 7 Working Cow Horse, 40 Heading, 1 Barrel Racing, 2 Western Riding. 10 Grands 3 Reserves

Reds Roan Lady Sky

2006 AQHA Bay Roan





TP Frenchmans Prissy

2004 AQHA Palomino



WORLD CHAMPION MOON LARK SI- 99

by Top Moon, si 100. Moon Lark, whose race earnings totaled $859,356, was in the money 17 out of 19 starts. This 1976 stallion was winner of the prestigious AQHA All American Futurity, 1978. Additionally, Moon Lark won the Sunland Park Fall Futurity, the Horsemen's QHRA Championship, and the Los Alamitos Derby. He placed 2nd in the Rainbow Futurity, the El Primero Del Ano Derby, and the 1979 All American Derby. He was a finalist in the Champion of Champions in 1979.

AFTER A STELLAR CAREER IN THE TRACK, Moon Lark became a champion sire, too. He was sire of 668 ROM, 52 stakes winners, 2 Champions, whose earnings were $10,370,106. .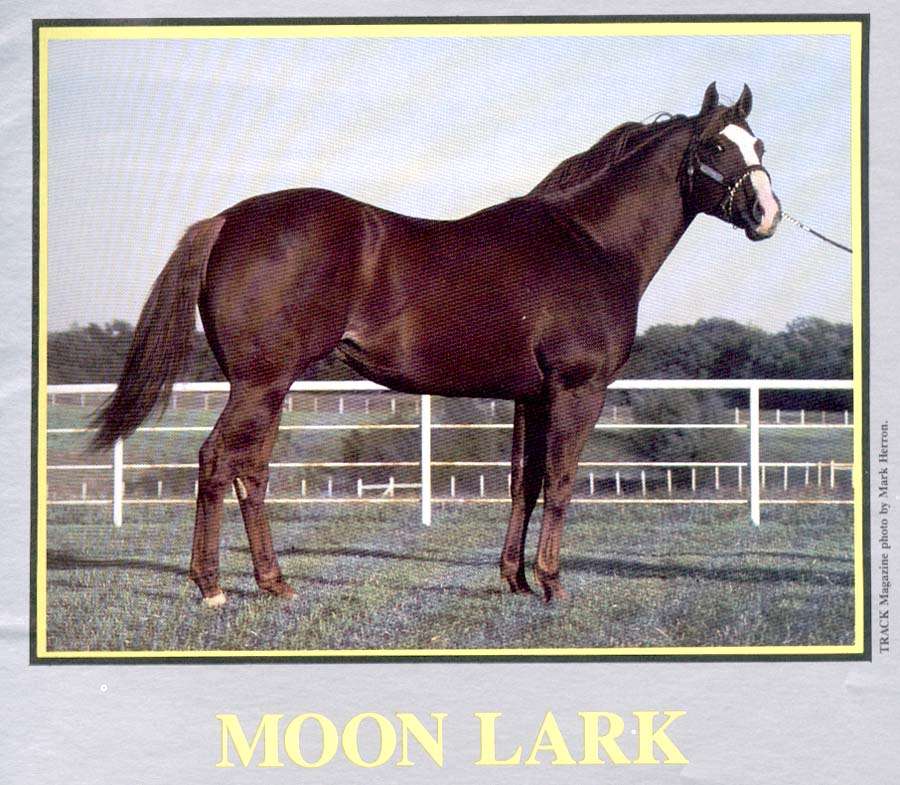 Sun Frost has established a progeny record of over $2,000,000 in earnings with outstanding perfomance horses that includes 'Bozo', 1994 and 1996 WPRA World Champion (PC Frenchmans Mark Full Brother) and many others in roping, barrel racing, working cow horse and cutting.

His blend of Driftwood, Hancock, Doc Bar, Three Bars and Super Charge made him a uniquely bred horse who sired colts with prepotent traits of athletic ability, good minds, speed, good bone and undeniable character.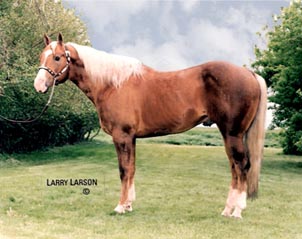 All pictures on this page remain the exclusive property of their rightful owners. Ownership by us is neither expressed or implied. They are shown here merely because these horses are ancestors of our stock as a matter of public record. We do not solicit nor expect any gain whatsoever from their appearance on this page.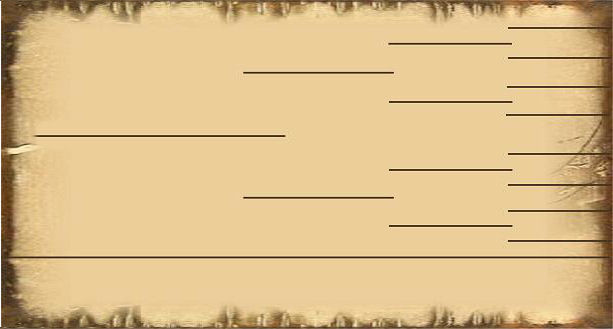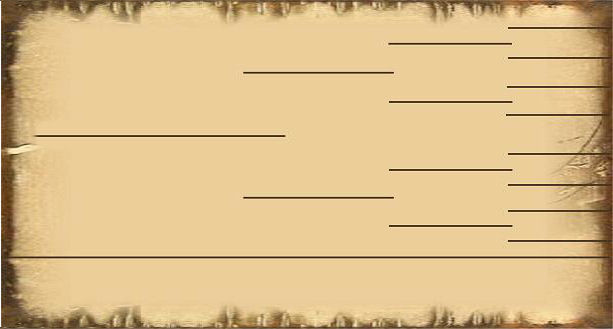 Ladys Eyeopener SI-80

2001 AQHA Grey



Mr Eye Opener

2010 Stud Fee $6000

si 106    $202,978  15.2 hh

The #2 National Leading Sire of 2008 Graded Stakes Winners!

The #3 National Leading Sire of 2008 Winners!

A Top National Leading Sire of 2008 Money Earners!

A Top All Time Leading Sire of Money Earners of Over $20 Million with Average Earnings of $17,317 Per Starter!

A Multi-Millionaire Broodmare Sire of Nearly $6 Million!

A Multiple Champion Sire of 19 New Track Record Setters, 2 New World Record Setters, 31 $100,000+ Money Earners, and 176 Blacktype Horses (15%)

A Leading Broodmare Sire of Nearly $20,000 Average Per Starter, Including G1 Winner Eye For Corona  SI 99  $1,004,829, New World Record Setter/G1 & G3 Winner Planet Holland  SI 127 $798,885, G1 Winner This Candys Red Hot  SI 99  $251,502, G1 & G3 Winner Canosa  SI 107  $172,470, and G3 Winner Real Easy Okey SI 103 $150,072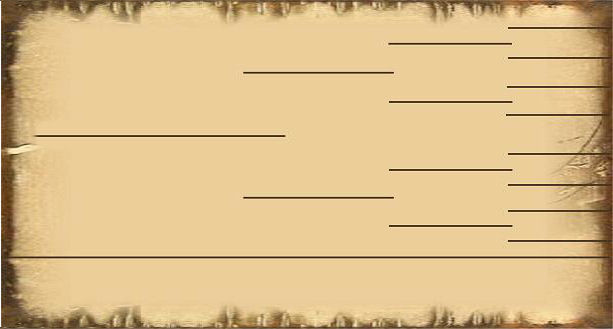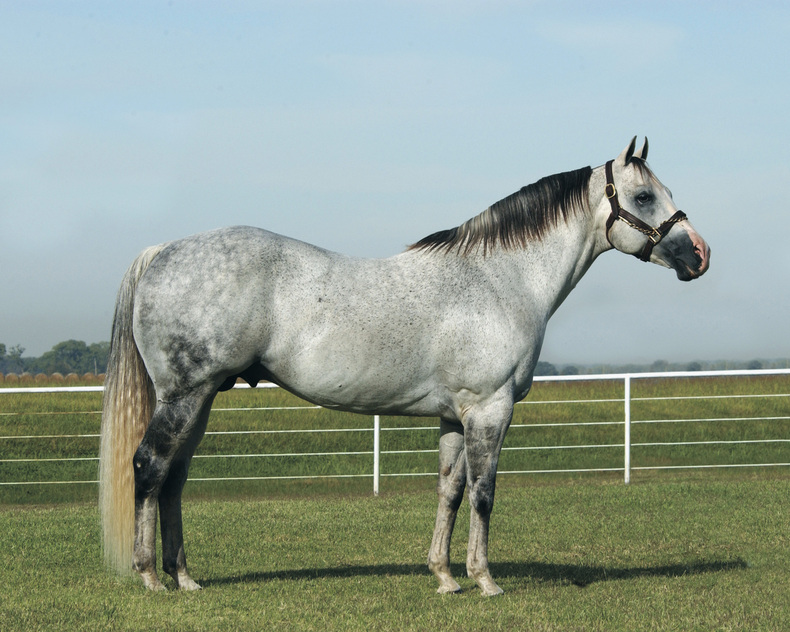 PC Frenchmans Mark is from the million dollar arena earning family of Sun Frost X Casey's Charm. He is a proven barrel and rope horse. He is a proven sire of many rodeo horses at all levels of competition,with all levels of riders. He has sired winners in the WPRA,PRCA, USTRA,NLBRA,NSHRA,AQHA in all timed events.

In foal to Fifth Effort for 2014

In foal to Masters Fame for 2014

*Proven barrel horse with 1D and WPRA earnings

*2009 Heartland Derby Champion

*2009 Bold Heart Derby Champion

*2008 NRF Reserve Derby Champion

*2007 Bold Heart Summer Futurity Champion

*2007 BFA Derby short go Finalist

Sire of:

*Hart Ta Fame - 2012 WPRA Reserve Champion Derby & 2011 WPRA Futurity World Champion

*Cool Ta Fame - 2012 Futurity Finalist at several futurities, including WPRA World Finals

*SuchaHoly Smokes - 2012 Grid Iron Futurity 2D Champion

*Jackis Fame - 2012 Oklahoma State 4D Champion

*Spring Into Fame - 2012 Smashing Cans 2D Avg Champion

Twisting Ta Fame

2010 AQHA Bay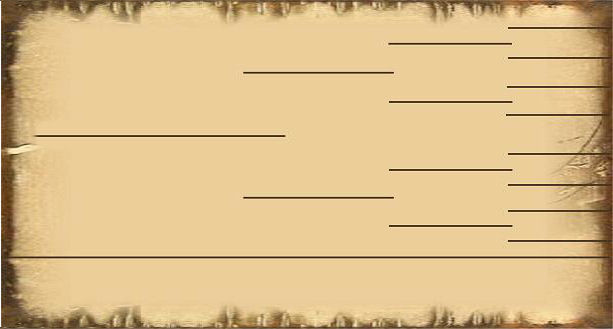 In foal to NF French Disco Bug for 2014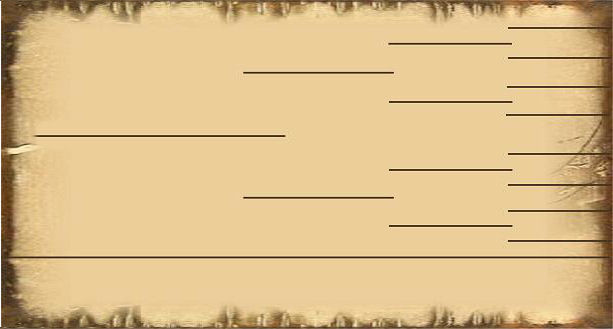 Awesome filly out of the great Lance Graves owned Pyron Six and The great LA Fame!!

Eligible for Brazilian export and all major futurities.

LA Fame: Won Ft Smith Futurity, and the West Virginia Futurity. She was the 2007 BFA World Champion and XL Futurity World Champion. Her lifetime earnings are in excess of $100,000. She is an own daughter of Dash Ta Fame and a 3/4 sister in blood to Miss Fortunes Fool who sold in Brazil for a record breaking $356,000 USD

Imma Be Famous

2010 AQHA Sorrel





Blues Doc Annie

1999 AQHA Dun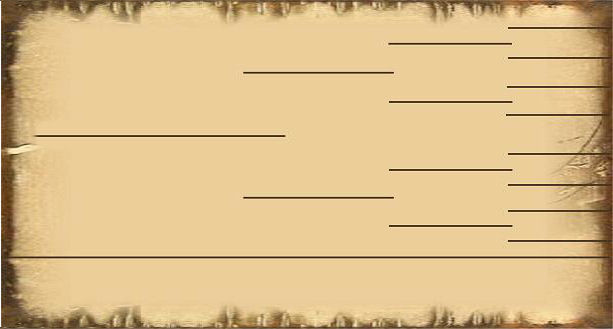 Annie's is the mother to AQHA World Show Qualifier, Futurity and 1D winner FAMOUS LIL CHICA, Now winning in Brazil.

She is also the mother to multiple futurity winner and WPRA Futurity World Champion LM A CLASSY DESIGN.

In foal to Firewater Finale for 2014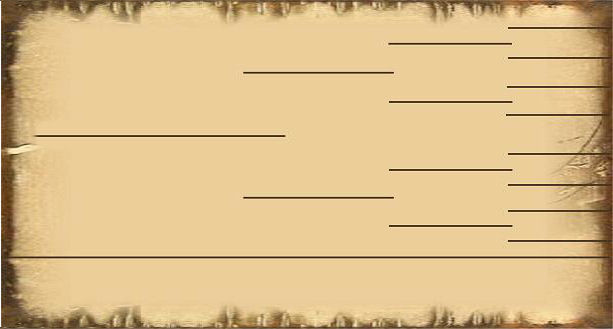 SI 97. Over $25,000 in race and barrel earnings to date

Ranked 2nd in 2002 among BFA Derby Horses

2002 Ardmore Fall Derby Champion & WPRA Divisional Tour Winner (posting the fastest times of the entire show, 15.1 twice!)

2002 Speedhorse Gold & Silver Cup Derby Non Pro High Money Earner

2002 Speedhorse Gold & Silver Cup Derbies Finalist

2002 Lazy E Spring Derby Avergae

2002 4th Victory Farms Derby Average (2nd in the 1st Go)

2002 6th Ardmore Spring Derby Average (1st Go Winner)

2001 AQHA World Show Qualifier

2001 Nas Horse World 1D Top 15 Finalist

2000 BFA World Championship Futurity Finalist

2000 Speedhorse Gold Cup Barrel Futurity Finalist

2000 Eagle's Nest Barrel Futurity Reserve Champion

Finalist in the Grade 3 Speedhorse Gold & Silver Cup Sprint Futurity

Full brother to 5-time NFR Contender SPEED MONEY ($450,000+).



Designer Red

Currently standing in Brazil with a

$4000 stud fee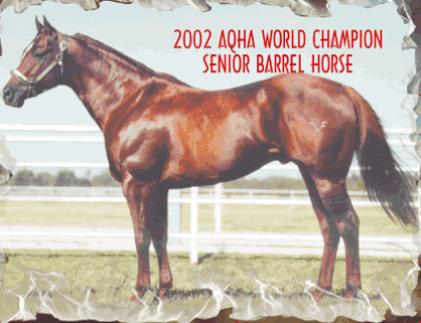 In foal to Dash Ta Fame for 2014

LM A Classy Design 

2007 Bay AQHA Mare LTE:$8520 (2012 first year)

2012 WPRA Futurity World Champion

2012 JJ Classic Futurity Champion

2012 R & J Futurity Champion

2012 LD Ranch Futurity Champion

2012 Big J Barrel Blast Futurity Champion

2012 NRF Reserve Champion

2012 Melville Agri-Park Futurity Reserve Champion